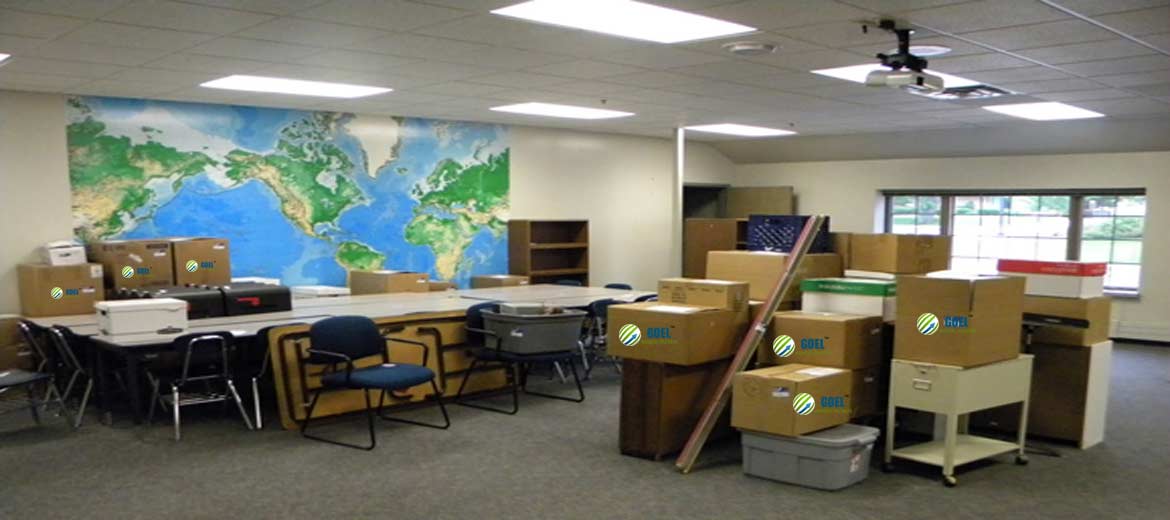 Choosing an Office repositioning service is often quite challenging and full of hassle. This is since you require ensuring lowest loss of effective hours and employee output. Goel Packers and Movers offer variety of office relocation services to their clients depending leading their wishes and requirements. Their team does full research to know what all can go incorrect at the last minute, and then workings to cover them. Their full choice of services contain packing moving, transport services, packing, unpacking, loading and unloading services, insurance services, warehousing, storeroom services, and selection of other add on services.
Goel Packers and Movers take highest care of all your stuff and use higher packing equipment to ensure minimum damage to your stuff. They stay in touch with their customers the entire way through whole shifting procedure, ensure high level of proficiency with nominal disturb in workflow. They have an outstanding track record with the division of transport and better production agency. In addition, their 24 hour client service helpline helps their customers efficient with complete full information about where and what time of their cargo. With the help of Goel Packers and Movers office moving services, one can guarantee hassle free and competent shifting of the office at the preferred destination.
We Move Your Valuables with Careful Elegance...!
Send Enquiry